The Motile brand is a Walmart brand that makes travel and tech accessories that are functional, affordable, and stylish. The company offers vegan leather accessories as well as neoprene bags with built-in chargers, which set it apart from similar companies such as Target and Amazon.
A powerful AMD RyzenTM mobile processor powers the motile devices, such as Motile laptops bringing brilliant entertainment experiences and outstanding computing performance. THX Spatial Audio technology coupled with THX Tuned displays for improved color and contrast will enable these devices to provide consumers with a richer, more vivid audio and video experience.
How good is the motile laptop?
Motile's first laptop is a 14-inch M142 with a popular AMD Ryzen 5 3500U CPU, 8GB of expandable memory, and 256GB SSD for $700 USD on Walmart or $550 on Newegg. For Black Friday shoppers, Walmart is selling this exact model for just $380. It is also possible to order a less expensive SKU with a slow Ryzen 3 3300U CPU and less than half the RAM and storage.
There may be no better budget laptop than the Motile M142 14-inch notebook PC, made by a company that understands low prices. Despite being Walmart's house brand, the Motile M142 is often overlooked by the retailer to promote brand-name PCs. The M142 does cut some corners.
AMD Radeon Vega 8: How does it perform?
For laptops (Cezanne, e.g. Ryzen 7 5800U), AMD Radeon RX Vega 8 is an integrated GPU. The 7nm process and clever power-saving features ensure the graphics card consumes relatively little power (according to AMD), which makes it suitable for slim, light notebooks.
Motile Laptops
Motile Performance Laptop powered by AMD Ryzen 3 3200U
"MOTILE Performance Laptop" from Walmart contains an AMD Ryzen 3 3200U quad-core processor. This may be the cheapest Ryzen laptop around.
Specifications of the Motile Performance Laptop (M141-RG):
The AMD Ryzen 3 3200U processor is a dual-core/quad-thread processor clocked at 2.6GHz / 3.5GHz, with Radeon Vega 3 graphics clocked at 1200 MHz; the processor can handle a maximum power consumption of 15W.
The system memory is 4GB DDR4 RAM and can be upgraded to 16GB using a SO-DIMM slot.
SSD storage of 128GB
A 14-inch LED-backlit display with 1920×1080 resolution
HDMI video output
The audio system includes 2x 2W speakers and a microphone, a 3.5mm headphone jack, and THX Spatial Audio.
The camera is a 720p IR webcam
Wireless connectivity includes 802.11b/g/n/ac WiFi 5, Bluetooth 4.2, Gigabit Ethernet port
The device has two USB 3.0 ports, one USB 2.0 port, and one USB-C 3.0 port
The battery has a capacity of 4,100 mAh
The power supply is 19V/3.42A (65W).
The dimensions of this product are 320.2 x 21.45 x 16.8 mm.
The weight of the item is 1.16 kilograms
Features
Besides Windows 10 Home 64-bit, the laptop also ships with a power adapter and user's guide. A drawback of single-channel memory is that it can reduce graphics performance and other applications that are sensitive to memory bandwidth.
Ryzen 3 3200U processors perform slightly faster than Pentium J5005 Gemini Lake processors, but the Radeon 3 GPU is about twice as fast as Intel UHD 605 graphics in Gemini Lake processors.
With Walmart's latest deal, you can get a Motile 14 with the cheapest configuration featuring a Ryzen 3 3200U CPU, 4 GB of RAM, and 128 GB SSD, which is less costly than a Motile 14 with a Ryzen 5 3500U CPU, 8 GB of RAM, and 256 GB SSD. The most affordable Motile Ryzen laptop from Walmart is now even cheaper, priced at just $210.
Compared to the quad-core Ryzen 5 3500U, the dual-core Ryzen 3 3200U is approximately 20 and 70 percent slower under single-threaded and multi-threaded workloads, respectively.
In spite of its limitations, it will still be fast enough for browsing, video streaming, and emailing on a day-to-day basis. Walmart's Motile laptop makes an excellent backup or temporary holding device if you need something inexpensive and fast.
Rose Gold MOTILE 14″ Performance Laptop, AMD Ryzen 3 with Radeon Vega 3 Graphics, THX Spatial Audio, THX Tuned display, HDMI, and 720P HD IR Camera.
Model: M141-RG
The processor Speed is 2.5 GHz.
Its dimensions are: 14.00 x 9.80 x 1.50 Inches
The operating system is Windows 10
4GB of RAM
Storage : 128GB
The weight of the device is 2.55 pounds
It has 1 USB-C port, 2 USB 3.1 ports, 1 USB 2.0 port, 1 HDMI port, 1 Ethernet port, and a 3.5mm headphone jack.
Its price is $359.00 on amazon.
Refurbished Motile M142-SL 14″ Performance Laptop, AMD Ryzen 5, Radeon Vega 8 Graphics, Silver
The box contains what?
14-inch motile laptop
Charger cord
Guide to Quick Start
Information about warranties
Specifications of hardware
The operating system is Windows 10 Home
Model: VIPRB-M142-SL
The screen measures 14 inches in FHD (1920×1080) and it is tuned by THXTM
The processor and chipset are AMD Ryzen 5 (Gen 2) with Radeon Vega 8 graphics.
Processor Speed is 3.6 GHz.
3.6 GHz
There is 8GB of memory (DDR4 2400mHz) – 2GB of which is used by the graphics card
M.2 SATA SSD with 256GB of storage
It is powered by a Lithium Polymer battery with a capacity of 4100mAh
The front camera has a 720p IR sensor
There are two 2W speakers with THX® Spatial Audio
It has 1 USB-C port, 2 USB 3.1 ports, 1 USB 2.0 port, 1 HDMI port, 1 Ethernet port, and a 3.5mm headphone jack.
There is one MicroSD card slot.
The device is equipped with Bluetooth 4.2 and WiFi a/b/g/n/ac
Its dimensions are: 22.00 x 4.00 x 14.00 Inches
The weight of the device is 2.55 pounds
Its price is $374.00.
Another 14-inch MOTILE performance laptop is available with an FHD display and AMD Ryzen 5 processor with Radeon Vega 8 graphics, THX Spatial Audio, and a display tuned by THX.
Model: M142-RG
Processor Speed is 3.6 GHz.
Its dimensions are: 14.00 x 10.00 x 5.00 Inches
The operating system is Windows 10
8GB of RAM
Storage : 256GB
The weight of the device is 2.55 pounds
It has 1 USB-C port, 2 USB 3.1 ports, 1 USB 2.0 port, 1 HDMI port, 1 Ethernet port, and a 3.5mm headphone jack.
Its price is $449.98 on amazon.
Are AMD Ryzen 5 Laptops the Best Cheap Gaming Laptops?
Build quality and design of Motile
First of all, when looking at the Motile Ryzen 5 laptop, you'll notice Walmart took design cues from Apple, and it looks absolutely stunning. Motile is available in three colors: black, silver, and rose gold.
As with the 13-inch Macbook, the Motile Laptop has an aluminum body, a large touchpad in the center, and a light-up keyboard. The USB ports on the laptop seem to have a death grip on the cables. This causes the laptop to pull along with the cables when you try to pull them out. There is a small bezel around the 14-inch screen, which makes the laptop look very sleek because it occupies most of the top housing.
Aluminum is used in the construction of the Motile's body, while plastic is used for the keys. A viewer had commented on YouTube that the top half felt like plastic, but it actually felt like aluminum too. Screen hinges feel sturdy and well-made. Because of the laptop's weight of 2.55 lbs, some issues arise, such as lifting while trying to open the lid, and pulling out USB wires or drives. These pull the laptop when they are seated in the USB ports.
Features & Specs of Motile Laptops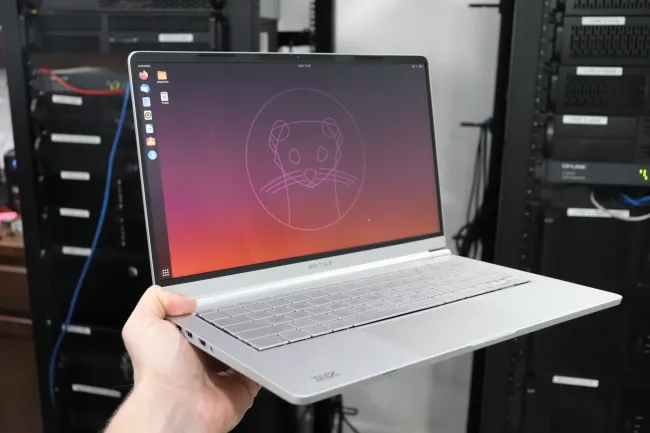 This gaming laptop's specs and features are very important to know. First, let's look at some of the features and specifications.
1- Displays with IPS
A 14-inch 1080p FHD screen tuned by THX provides crystal clear and bright images. Despite the slim bezels, the viewing angles and refresh rate seem good. There is some back-lit bleeding on the bottom of the screen, but it is only visible in low light.
2- A motile keyboard
Keyboards and key symbols are backlit blue at the bottom of the keys, the same color as the laptop. It must now have a timer because the keyboard will turn off if it is not used, but will stay off sometimes even when used. At certain angles, the lettering is difficult to read, appears washed out, and does not illuminate the entire letter, word, or symbol.
3- Data inputs
A USB type C port, two USB 3.0 ports, and a USB 2.0 port are available. An HDMI port is also included on the Motile, which is a nice feature and should be standard in today's market. A Front 720p IR Camera and 3.5mm Headphone Jack is also on board, and the Ethernet port is used for facial recognition login for Windows 10. The keyboard has 80 keys and is quite cramped.
It has a touch point that locks the pad, which is a very useful feature, and the light illuminates when the pad is locked, just like the touchpad on the 13-inch Macbook Pro.
4- Performance
A 2nd Gen AMD Ryzen 5 Mobile Processor and Radeon Vega 8 Graphics are included in the Motile, which features 8GB of DDR4 RAM.
256GB of SSD storage is included, but it's not much. Therefore, Motile is providing a second SSD slot to allow for future upgrades.
As of February 2018, AMD launched its Radeon Vega 8 integrated graphics solution. Using the Raven graphics processor and manufactured on a 14nm process, the device supports DirectX 12.0. The Radeon Vega 8 is capable of processing all the latest games. Radeon Vega 8 contains fewer shading units than Radeon Vega 11 Embedded, which is fully unlocked and has all 704 shaders enabled. Shaders are configured with 512 units, texture mapping units with 32 units, and ROPs with eight units. You can boost the GPU's speed up to 1100 MHz from 300 MHz. The maximum power draw is 65 W.
5- Software
It comes with Windows 10 Home and no bloatware. No extra software is required to slow things down. It's just Windows, as it should be. In addition to the audio driver, there is the "THX Spatial Audio for Headphones" software.
6- Ability to upgrade
This Motile laptop not only comes with a 256GB M.2 SSD drive, but it also features a second M.2 SSD slot that allows for an NVMe SSD drive! Dropbox accounts can be synced with this very easily!
But wait, there's more! It is a standard 260-pin DDR4 (2400 MHz) laptop-type RAM module and is not soldered in. Only one slot exists, but it accepts RAM modules up to 32 GB.
The maximum RAM is 16GB. There are only six screws to remove the back cover of this laptop, unlike some other laptops.
7- CPU & Cooling
Take a closer look at the processor and cooling. There are four cores and eight threads on the AMD Ryzen 5 3500u. Compared to the Core i5-8265U, it performs equally well. A 447 score has been obtained in Unigine Heaven Benchmark 4.0 using the Motile at High Quality with an average of 17fps and a maximum of 37.2fps. A low setting of 720p resulted in 1324 with an average frame rate of 52.5fps and a maximum frame rate of 94.6fps.
According to WePc.com, a safe idle temperature is 45C to 60C, and a safe gaming temperature is 75C to 80C. Keeping the temperature within these parameters, the Motile ran at about 39.5C to 58C while running Doom 2016, at around 49.9C to 82C. This is within a range of 70 degrees.
Is the Motile 14″ Performance Laptop worth the money?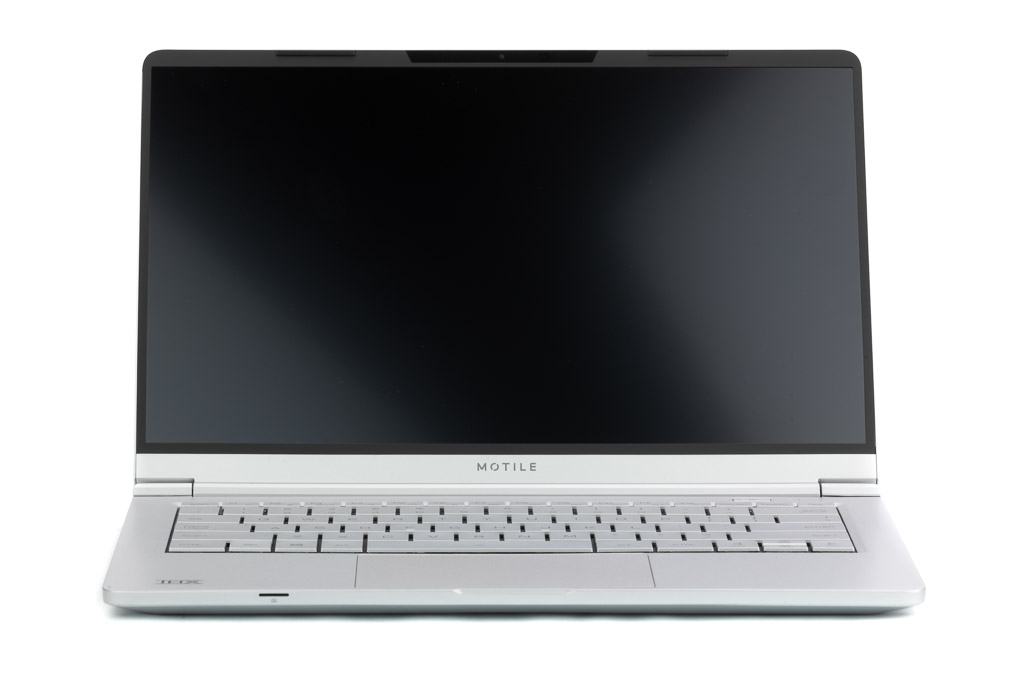 This laptop easily scored a 9.5 when it was $250. Although it still represents a good deal, it's becoming more price-conscious. This is because it ranges from $359 to $449 and the processors can either be Ryzen 3 2xxx or 3xxx depending on the date of manufacture.
Pros:
Taking it back and forth to school is easy because of its size and weight
A large number of IO ports
The display resolution is Full 1080, and the color quality
There is no bloatware
It is a great feature to have a metal chassis at this price point
Cons:
The webcam is usable, but the quality is poor
There is a problem with speakers in any environment except a low level of noise
4GB RAM is not enough for an integrated graphics card
It does not work well with Silver Keyboard
What are the best places to buy Motile 14 performance laptops in the USA?
There have been several shops where you can purchase the Motile 14 Performance Laptop. The list of products below will provide you with the best Motile 14 Performance Laptop deals, prices, and stock.
Newegg
Amazon
Best Buy
Walmart
eBay